Congratulations to Ray and The Kinks!
THE IVOR NOVELLO AWARDS FOR THE YEAR 2005
PRESENTED THURSDAY 25 MAY 2006
PRS OUTSTANDING CONTRIBUTION TO BRITISH MUSIC

Ray Davies

"I couldn`t accept this award without mentioning my band the Kinks because they are so important in my life."

"Without them I wouldn`t be here today. They are fabulous guys."



250506 kaa
Ray Davies "teach schoolchildren about British culture".250506 link
Link to Norwegian Kinks blog on Kinks-Links/langua here
Today 41 years ago, Dave Davies of the Kinks knocked himself unconscious when he fell into Mick Avory's cymbal during a London concert. The band was forced to cancel the rest of a British tour.
250506
The Kast Off Kinks - Music at the Crossroads - Hook Norton More
THE KINKS frontman RAY DAVIES
has hinted the legendary rock band may reform to record
a final studio album says

contactmusic.


Can anybody confirm if this is right or wrong?
160506 kaa
Other People's Lives
Now: 111 Reviews from 16 Countries
= 44 =18 =10 =8 =7 = 4 = 4 = 4 =2 =2 =2 =2 =1 =1 =1 = 1
Do you have a favorite review that we have missed, please let us know.
Tomas Hjelm from Sweden is in the lead, he have send us links to 8 reviews.
110506 14:24 kaa
SVT2 - Swedish television: 14/5-06 14:05-14:55
Ray Davies - The World Through My Window
Ray Davies - världen från mitt fönster
Documentary with performance clips and interviews, including David Bowiw and Elvis Costello.
110506 19:55 kaa
Ray Davies in The Times May 06, 2006
Lazy, sunny afternoons at Highbury
Today The Arsenal Football Club will leave Highbury for a bright new future at Ashburton Grove. Yesterday Ray Davies comments on this in The Times. Follow the link to the article.


Link to Arsenal's Farwell-site

240406 09:55 kaa
nr. 1: Ray and Other People's Lives

240406 04:14 kaa
Pictures from Ray Davies concert in Oslo link
240406 04:14 kaa
Event Name:
The Kinks - A Rock 'n Roll Fantasy ( Performances )
Event Date:
April 21, 2006
Venue:
Philadelphia Arts Bank
Event Summary:
Music and lyrics by, and in tribute to, Ray Davies and The Kinks. Adapted for stage by Gene Terruso.
Dates:
Sunday, April 23, 2006 @ 2:00 pm
Thursday, April 27, 2006 @ 8:00 pm
Friday, April 28, 2006 @ 8:00 pm
Saturday, April 29, 2006 @ 2:00 pm
Saturday, April 29, 2006 @ 8:00 pm
brings you more: link

Gene Terruso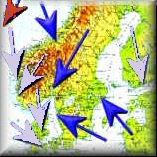 Dinner is over
Ray in Trondheim
Pictures from Ray's concert in Trondheim, taken by Bjørn-Inge Haugan is out now! Look here
220406 01:49 kaa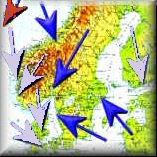 Yes, I was there - Now 34
Yes, we were there in 1996 (and in 2006)
Four of the audience on The Kinks Last concert in Oslo in 1996 was present at Ray Davies concert in Trondheim on thursday. (31-34) They tells us that Ray was great. link
220406 23:39 kaa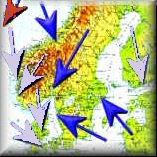 First picture from Trondheim here
Is There More Pictures After Dinner? - Yes There Is!
220406 18:20 kaa
Yes, we were there in 1996, link coming soon
: Pictures of Ray from Trondheim
220406 18:20 kaa



Toronto: 3 reviews of the last night concert
Gunnar Frick
"After changing the name to the Psychotic Youth and recording a flexi disc for Jörgen's fanzite Straight from the grooveyard, multi-instrumentalist Gunnar Frick from Örnsköldsvik (yet another small town in the area) is brought in as an organ-player in the autumn of 1985." From The "Psychotic Youth" web-page.
(If you wonder why Gunnar Frick - he is from Sweden and is playing in Ray's band)
300306 kaa
New: 19 Videos in the "hi'story"-section
With help of the You Tube system we present 19 videos, from different parts of The Kinks era.
300306 kaa

Ray Davies really gets Orpheum crowd going
"There were only five people on stage during Ray Davies' show at the Orpheum Tuesday night, but there were dozens of characters.

During an upbeat performance, the 61-year-old leader of the Kinks gave voice to cads, curmudgeons, crass tourists, clueless romantics, cocky rock stars and numerous others with stories to tell..............."
300306 kaa
Arkansas Times, Thursday 30,2006:
Def Leppard plans tribute album to band's heroes
"Def Leppard's 12th release is a tribute to their favorite acts of the 1960s and 1970s, the performances that influenced them, such as the Kinks (notice that Ray Davies is EVERYWHERE these days), Badfinger, ELO, T. Rex, David Bowie, David Essex ("Rock On"), Sweet, Roxy Music, Mott the Hoople, Free, Faces ("Stay With Me") and Thin Lizzy."
300306 kaa
| | | | |
| --- | --- | --- | --- |
| | Washington Times: Review Ray's concert March 20, at "9:30 Club" | link | |
| | |
| --- | --- |
| One particularly funny aside: Martin seemed in awe that Ray Davies would be playing the same stage on Monday. One would have been hard-pressed to find anyone in the crowd old enough to know who Ray Davies is, much less be a fan of The Kinks. DCist Contributor Matt Sedlar in a Matt Pond- review | |
| 190306kaa | |
-"It's unbelievably irritating"
"For example, Ray Davies from The Kinks is coming soon, and we have no chance of getting inside", four music students complains to Norwegian newspaper Aftenposten - three of them are sixteen years old. You have to be18 years or more to get inside Rockefeller concerthall on Ray's concert, due to alcohol legislation.
190306 kaa

link
NORWEGIAN TV WITH KINKS TRIBUTE:
Wednesday 22

nd

at

11.10 pm

, The Norwegian Broadcasting Corp., NRK 1, will send a Kinks tribute program, featuring several norwegian artists who are all highly influenced by The Kinks:
-
THE JESSICA FLETCHERS

HANNE HUKKELBERG

THOM HELL





KING MIDAS
(W/FRANK HAMMERSLAND AND JOHNNY HIDE)
They will perform Waterloo Sunset


New York Post 1:

FIRST SOLO FLIGHT
- Had you flirted with the idea of a solo album before?

"It never really crossed my mind, because it's hard for me to think of myself as a solo artist."
link
New York Post 2:
"I still find it difficult to come to terms with it. I liked being in the Kinks because my

brother did most of the work, and I could stand on one side and talk to girls."
link
Ray: "if the music feels right, I will."
MercuryNews.com reports from SXSW:
- "Davies said he will be touring with a full and hard rocking band, playing his newly released album "Other People's Lives." He has also been writing an album for a New Orleans high school marching band that he met when living in a house near the school."-
170306 kaa
Denmark
was not forgotten
On April. 22 there will be a Ray Davies concert in Copenhagen, Denmark.
Good news also for Breda and Paris, and in the
autumn there will be conserts in UK too.
170306 kaa

This is a picture of Ray from his
Concert in Denmark 18/05-05
March 13, 2006 Barrymore Theatre Madison WI:
"It looked like another snowy Monday night on Madison's east side. But inside the Barrymore Theatre, a small piece of rock 'n' roll history was being written."
The first review published on By Rob Thomas
140306 kaa
Ray Plays in Nashville tonight:
"I live about a mile and a half from a place called Camden which has several markets," Davies said. "There's a great store in there that has lots of country music, the old country music. I love that stuff." From an interview with The CityPaper, Nashville.
140306 kaa
Ray Plays in Nashville tonight:
"inspired by characters who live probably 100 yards near me."
From local newspaper in Nashville, Tennessean.com, Ray comments on his local view. - "Whatever sonic disconnect folks might see there can be shored up by Davies' lyrical approach; much like those country greats, his lyrical focus is on storytelling, with a particular eye on the lives of regular folks.

Davies said all of his songs are "inspired by characters who live probably 100 yards near me."

"It's very localized. But it also picks up on that kind of wistful and ironic sort of facets of English culture. You know, English people are a little bit wistful and mundane, and I like the people that have little quirks in their lives and lower-achieving people. I think they're worth writing about."
140306 kaa
"We gotta advertise, we gotta merchandise, ooh, oh, yeh"
CNN: The hottest band in TV commercials + + + India Australia 110306
The Kast Off Kinks site has a concert list and more photoes
Golden Smog with Dave Davies cover
chartattack: Golden Smog's fourth album, the first in eight years from the roots rock supergroup, will finally hit stores on July 18. Their new release, Another Fine Day, includes 14 originals written separately by Tweedy, Murphy, Louris, Perlman and Johnson. The album is rounded out by a cover of The Kinks' Dave Davies' "Strangers."
080306 kaa
KINKED OUT NOW!
UNFINISHED BUSINESS | LIVING ON A THIN LINE | PICTURE BOOK | FORTIS GREEN | LOVE GETS YOU | THIS MAN HE WEEPS TONIGHT | DEATH OF A CLOWN | SUZANNAH'S STILL ALIVE | HOLD MY HAND | GIVE ME LOVE | STRANGERS | TOO MUCH ON MY MIND | WHEN THE WIND BLOWS | GOD IN MY BRAIN | ROCK ME, ROCK YOU
Chartattack
Press release order here

080306 kaa
Ray Davies Returns to SXSW!
Ray Davies invites you to "Other People's Lives". Some personal video footage plus a few acoustic songs and discussion.

SXSW Special Presentation: Ray Davies
Friday March 17
5:00 - 6:00 PM
Room 12, Austin Convention Center link
080306 kaa
| | | |
| --- | --- | --- |
| Mojo bringes you two Wonderful hours with The Kinks. | | |
| | | |
| --- | --- | --- |
| 40 Reviews from 10 Countries (OPL) | | |