The Official Kinks Fan Club meeting 2006 Boston Arms: Photoes: 205 Sounds: 24 Videoes: 40
311206 kaa link
The Fans:
"singing & dancing "
- 15 Photoes ++
- 1 Sound clips
- 1 Video
31/12 - 13:29 kaa
Debbie & Shirley:
"back in line"
- 9 Photoes
- 1 Sound clips
- 2 Videoes
31/12 - 13:27 kaa
Dave Clarke:
"One of Gods Children"
- 9 Photoes
- 1 Sound clips
- 1 Video
31/12 - 13:25 kaa
John Gosling:
"the entertainer"
- 9 Photoes
31/12 - 13:24 kaa
John Dalton:
"straight to Norway"
- 12 Photoes
31/12 - 13:22 kaa
Mick Avory:
"Dedicated follower Off"
- 6 Photoes
- 2 Videoes

31/12 - 13:12 kaa
Kast Off Kinks
"Rock us to the bones"
- 23 Photoes
- 12 Sound clips
- 16 Videoes
31/12 - 13:09 kaa
Kinky2:
"Visual masters"
- 10 Photoes
- 3 Sound clips
- 7 Videoes
27/12 - 10:28 kaa

Gabe Roelfsema has sent us som really good pictures, have a look here.

: Ray Davies,"Other People's Lives" The first solo album from the head Kinks lives up to his long legacy of songs as chiseled character portraits. link
Peter Watkins:
Best performance on a fan club convention until now!
Listen to Misty Water!
-
7 Photoes - 1 Sound clip - 2 Videoes

26/12, 22:31 kaa
19 link to WhyKinks, do you know of any others? tell us link
Sing Along at "Bald Faced Stag"
17 Pictures and 4 SingaLongs:
Listen to the Shangrila, Alcohol, Last of the Steam-Powered Trains and Apeman!
24/12, 08:26 kaa
Mick Avory -

1/12 Västerås Sweden

Legends of the Sixties The Class of '64 L L

Ray Davies - Nr. 9 Best of 2006: Editors' Picks in Rock on amazon.com link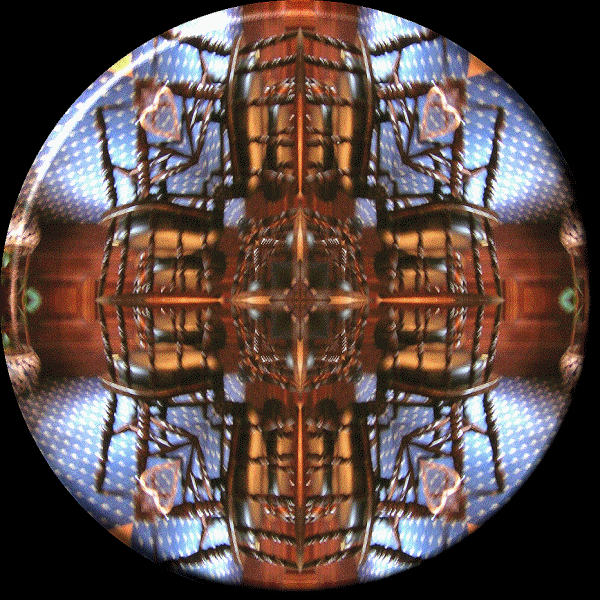 Just to remind you about the pictures from
17/11-2006, part 1
On the left you can see how the chairs in our hotel-bar where transformed, when we arrived on friday morning. Late nights during earlier stays popped up in our mind. You find a big version in the first part of the 17/11-2006 section.
Stay tuned, have fun - read on. Click this link
| | |
| --- | --- |
| Bjørn (Lund) and Lars (Birkelund) with guests are playing on "Carl Berner- kjellern", nearby "Bysykkelstasjonen", every monday at 20-24. | |


201206 kaa more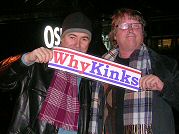 17/11-2006, part 1 (editors arriving London)
is now ready, with 15 new pictures and even more close up's. Soon there also will be a lot of pictures of Pete, Herman, Henny John G, John D and Mick. But first we are going to take a trip to the city, Muswell Hill, Denmark Terasse and the "sing along" the evening before.
Namebrother: Ray Davies leeds carols under the anti-Pistols picket link
Father Christmas (The Kinks, 1977) second on Gazette's list link
Kinky2:
4 new pictures and 4 videoes from YouTube
link
191206 kaa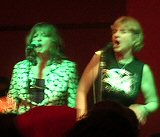 Everybody's a dreamer and everbody's a star.

Video
141206 kaa
Dedicated Mick
Mick Avory sings: "Dedicated follower of fashion" on the The Official Kinks Fan Club meeting at: The Boston Arms. A lot of more pictures to come soon.
Video!!!!
141206 kaa
Photo: Arve B. Tunstad
The Official Kinks Fan Club meeting held at: The Boston Arms Tufnell Park, LONDON on Sunday 19TH November
1:00 pm till 6:00pm is now over:
And it was great
The editors at Gardermoen Airport, Oslo Norway on their way to the convention.

We are still alive, and the pictures, the sounds and the videos from the convention will soon be presented.
141206 at and kaa
Little Steven:
"Ray Davies, of The Kinks came out with a new album and we were the only ones playing that."
From Ray Davies Offical Site:
AUTUMN TOUR POSTPONED
Unfortunately, Ray Davies' Autumn tour from 11th October – 6th November has been postponed until next year due to ill health. We are sure that you all wish Ray a speedy recovery.
171006 kaa