| | |
| --- | --- |
| | |
| | |
| 2010-1 Newsletter est. 301103 Oslo, Norway | |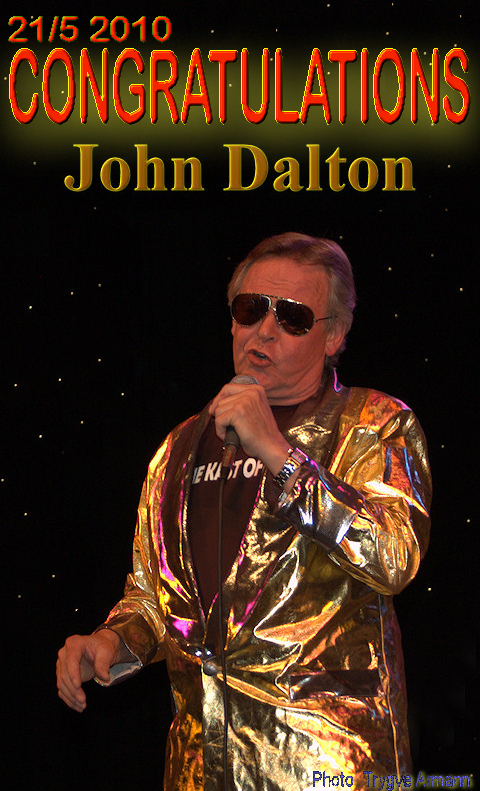 -
The editors are leaving for London today -
perhaps we will meet you in The Royal Albert Hall on Sunday?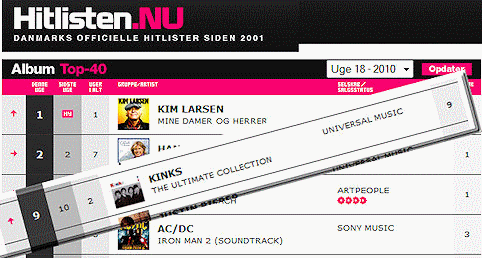 For our Nordic readers a Poll Question:


"Do we need a nordic
THE KINKS fan club?"
You Can
Answer here:


(under General Board)
"The Bruce Kast Off KinksII video society" presents:
Eel Pie Club, Twickenham, UK March 17, 2010
The place of The Last Kinks Concert!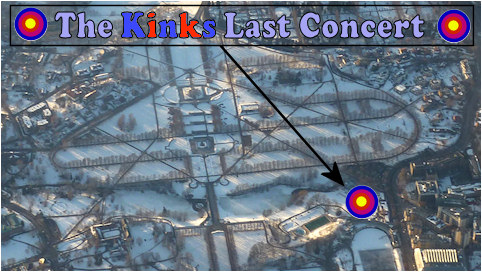 Photo: One of the editors from an airplane over Oslo 23/03-2010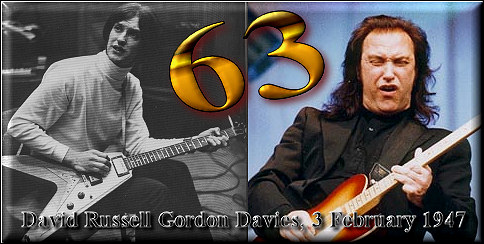 Thanks Dave, you make us go on!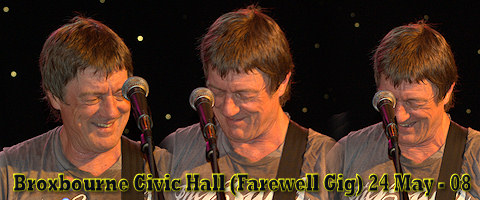 (track 19 - you have to listen to the 18 others first)


- yes, we are crying - proud and humble, Arve and Kai
Dave Davies, Thirsty: Iím still sure me and Ray will work on something as The Kinks once again

"THIRSTY: So now the final question that is on everyoneís mind; Will we ever see a Kinks reunion, or a Dave and Ray tour anytime soon?

DD: Iíve spoken to Ray various times. The sad thing is that Iíd like to do something with him and The Kinks, but Ray wants to control every-thing. In his heart ofhearts, heíd like to own everything. He believes The Kinks is his. He wants to be The Kinks and I think thatís a very selfish way to look upon it. Of course, heís written amazing songs and weíve been part of a collaboration, which I think was so important. However, there is something in him that wonít allow me or give me the room to express myself and my ideas. To be fair, Iím sure he would admit that he wouldnít have a career if it hadnít been for me. The same way I wouldnít have if it werenít for him. We all learned together as musicians and writers. He wants everything and itís sad. There are some things that we have to mutually agree for this to ever work. The Kinks are not The Kinks without Dave Davies and, of course, theyíre not without Ray Davies. So you need Ray and Dave to make it work. There are some very simple things that Iíve asked him to address, but he is always changing his mind. He'll agree to something and then when push comes to shove heíll change his mind on it. Itís kind of sad that he wonít address these things and these are things that I need. With that said, Iím still sure me and Ray will work on something as The Kinks once again. "

kaa 5/1-10
Old news:
| 2010: -4 -3 -2 -1| 2009: -3 -2 -1 | 2008: -2 -1 |
| 2007

:-

4

-3 -2

-1

| 2006:-5 -4 -3 -2 -1 |
| 2005:-3 -2 -1 | 2004:-3 -2 -1 | 2003 |