The

web-site presentes some cuts from the web.
There are many important turning points in the history of rock and roll: Bob Dylan goes electric. The Beatles release "Sgt. Pepper." Jimi Hendrix plays the Monterey Pop Festival.

But before any of that happened, a 16-year-old English boy named Dave Davies was sitting in the front room of his parents' house in Muswell Hill in 1963, frustrated at the tinny sound coming from his small, 10-watt green amplifier.

Desperate for a new sound, he slashed the speaker cone with a razor blade, shredding the material. After that crude motivation, the little amp sounded fuzzy, distorted, nasty. It sounded like what it was; an amp was falling apart. That little sonic experiment might have gone unnoticed by the rest of the world, but Davies' older brother, Ray, had written a catchy little song called "You Really Got Me" on the family piano. Dave played the riff through his little green amp. The brothers formed a band called The Kinks and recorded their song.
http://kinks.it.rit.edu/misc/articles/ddsdiego.html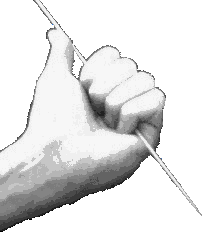 He told of the Kinks' first amp, "The Green Amp," an eight-watt formica box that he, Dave and Pete Quaiffe all played through at once. It's the same amp on which Dave invented the fuzz-guitar sound by running the speakers clean through with a knitting needle. "And this was before he did drugs," joked Ray.
http://www.post-gazette.com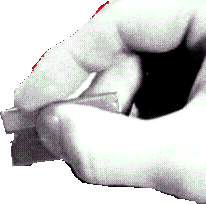 Ever since that day in the front room when Dave slashed the speaker cone of the Elpico with a razor blade, producing the 'distorted and jagged roar' we refer to as the Kinks' Sound, rock and roll has never been the same. Join us in celebrating four decades of the most intelligent, most creative, and most consistent rock and roll on the planet. Cut from the Kinks Preservation Society, the Internet home of Kinks fans.
Davies expects to release "Unfinished Business," an anthology of his work, in mid-June, and he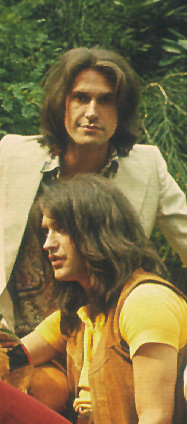 said the Kinks probably will be back in the studio themselves soon enough, and then back on the road as a full band. The Kinks were inducted into the Rock and Roll Hall of Fame in 1990, and both Davies brothers agree Dave's little green amp should be on exhibit there. But in their typical style, they still find something to disagree about. Asked earlier this month about the amp, Ray said it is in a family member's possession. Dave says it's been missing for years. Ray says the amp's cones were shredded with their mother's knitting needles. Dave says he used a razor, then adds, "Who are you going to believe?" "It's difficult working with family," Davies say. Ironically, one of the most tumultuous relationships in music also is among the most stable. Along with the Beach Boys, the Rolling Stones and the Ventures, the Kinks remain one of the few bands of their era that has remained together in some form since inception, and they did it largely while being unaccepted in the music industry, Davies said. "It helped give us a little special place in rock and roll," he said. "We're not like everybody else."
http://kinks.it.rit.edu/misc/articles/ddsdiego.html