splits ? - brothers with arms
"Rock journalism is people who can't write interviewing people who
can't talk for people who can't read." --Frank Zappa
beatles
The Beatles
"Lennon's crude bass playing on The Long And Winding Road, though largely accidental, amounts to sabotage when presented as finished work."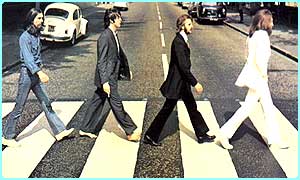 The Beatles largely abandoned the basic Let It Be recordings to be pulled together by studio technicians. When they were still not happy with the results, Lennon asked American record producer Phil Spector to perform a rescue operation.
Spector completed the work in eight days when he overdubbed The Long And Winding Road, Across The Universe and Let It Be with 18 violins, four violas, four cellos, a harp, three trumpets, three trombones, two guitarists and 14 singers.
When McCartney heard it he was furious but unable to prevent the album's release. He regarded the work done to The Long And Winding Road as desecration. Days later he told the other Beatles he was leaving the band.
http://www.sundayherald.com/38051


On two weekends in August 1979 Led Zeppelin played to huge audiences at the Knebworth Festival in England. Although critical acclaim was muted, they had proved they could still pull in the crowds. Their long-awaited album, recorded at Abba's studio in Sweden, was also released in August. In Through The Out Door went straight to the top of both the US and UK album charts. This album, to which John Paul Jones had been a major contributor, showed signs that the band were mellowing, but it still contained some strong tracks (Fool In The Rain, Carouselambra).
In the summer of 1980 Zeppelin toured extensively again in Europe, and seemed back to their best form. The tour (and much else, as it later emerged) ended in Berlin on July 7th. More bookings were lined up, including another major US tour. These plans all came to a sudden end when John Bonham was found dead after a drinking binge at Jimmy Page's house on September 25th. Page, Plant and Jones were clearly devastated, although Led Zeppelin did not formally disband until December.
http://www.users.globalnet.co.uk/~liden/rp_bio1.html


ccr
Creedence Clearwater Revival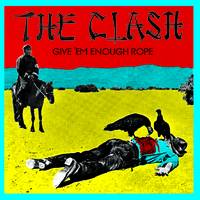 In 1986 The Clash split permanently, Strummer went on to collaborate with Jones on BAD's album '10 Upping St' and wrote and produced his own solo material, Simonon went on to form Havana 3am. The Clash were never forgotten by fans and music pundits alike, constant speculation as to a re-union was always rife. In 1991 Levi's used 'Should I Stay Or Should I Go' in a TV commercial which launched the single to the No. 1 position in the UK when it was re-released by CBS, and introduced the band to a whole new generation of fans.
http://www.epicrecords.com/theclash/



In December 1985, says Gilmour, Waters wrote a letter to his record company saying he'd left Pink Floyd. The rest of the band kept going, and Waters was furious. The subsequent flurry of activity by lawyers from both sides has led to very hard feelings. "It's pretty unpleasant," said Gilmour.

With a band like Pink Floyd, all this has to be seen against the backdrop of the group's history. So how did this split compare with the famous crisis in the psychedelic sixties, when Syd Barrett left? The band were divided. "This was much more painful," said Mason, "the split with Syd was simple, because the management wanted Syd, and the rest of us were cast out - but we were still the band." "No, this was less traumatic," said David Gilmour, "because we knew what we wanted to do, and the direction we wanted to carry on in. It took two or three albums after Syd left before we had a clue where we were going."

In the sixties and early seventies, before the Floyd became so successful, they were considered to be the ultimate in underground culture. Now, as they tour the stadiums of the world with a show that's far less bleak than Waters inspired epics, Mason can announce with a cheery grin: "We're moving towards family entertainment - The Sound of Music Part 5."
http://www.brain-damage.co.uk/ text

Dire Straits -brother in arms
Allman Brothers Band Split
Aston and Carlton Barett of The Wailers
Noel and Liam Gallagher of Oasis.
Bruce and Pete Thomas of The Attractions